Donald
Judd
Eight-piece dinner set
in sterling silver
In partnership with the Judd Foundation, Puiforcat is creating an eight-piece table service designed by American artist Donald Judd in the late 1980s and left behind in draft form upon his demise.
Dinner Service
by Donald Judd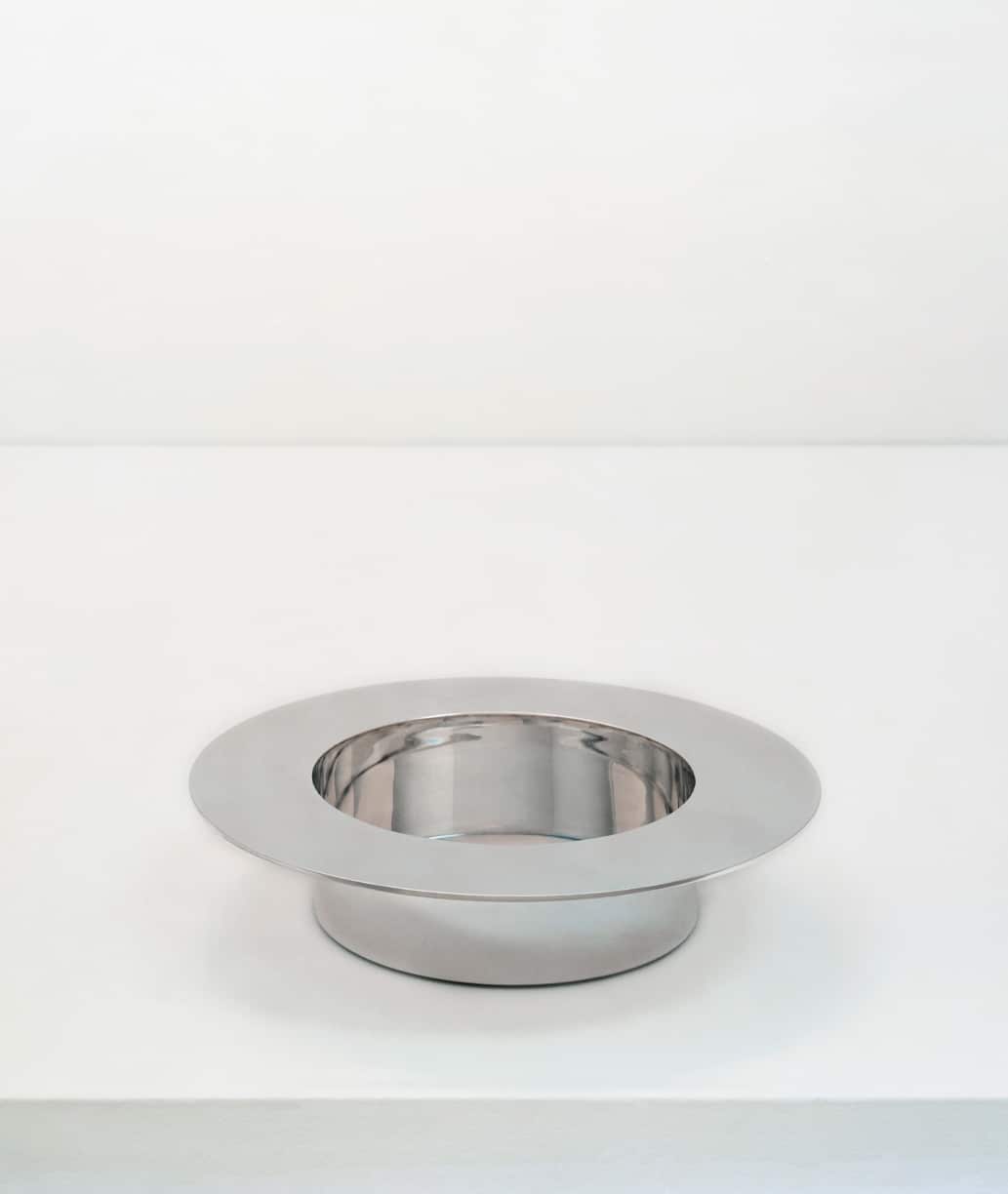 Dinner Service by Donald Judd
For nearly four decades, Donald Judd demonstrated his mastery of scale and proportion, through his artwork of course, but also through architecture and design projects. In 1989, Judd imagined a table service that thoroughly embodies his aesthetic philosophy.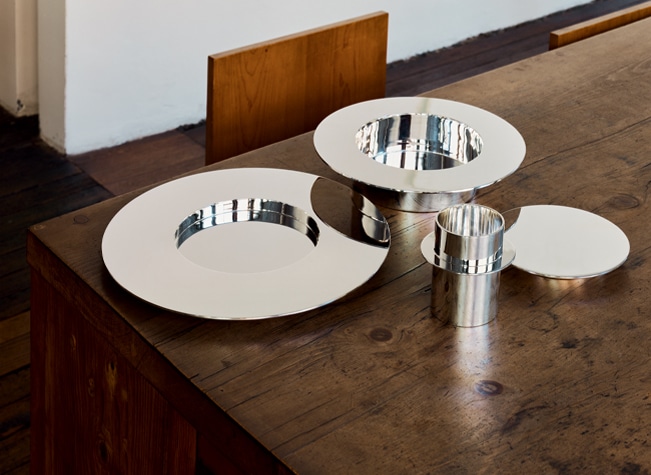 Dinner Service by Donald Judd
Outlining an array of cylindrical shapes intersected by perpendicular planes, the artist designed a series of bowls, plates and cups. The original set, made up of several ceramic plates and stainless steel prototypes, fell short of the sharp-edged precision Donald Judd hoped to achieve. Today, Puiforcat is producing these pieces in sterling silver.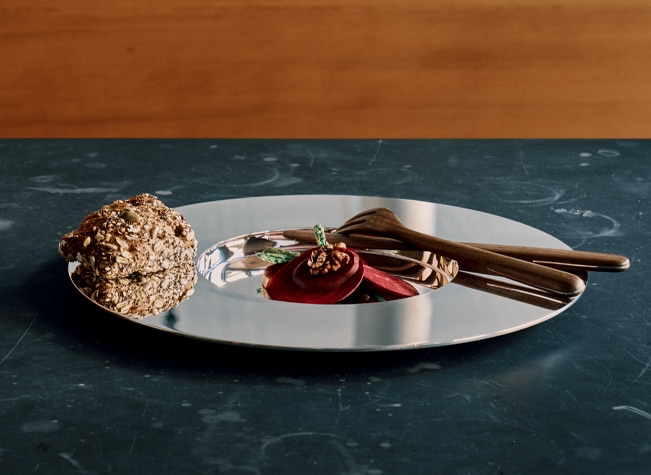 Dinner Service par Donald Judd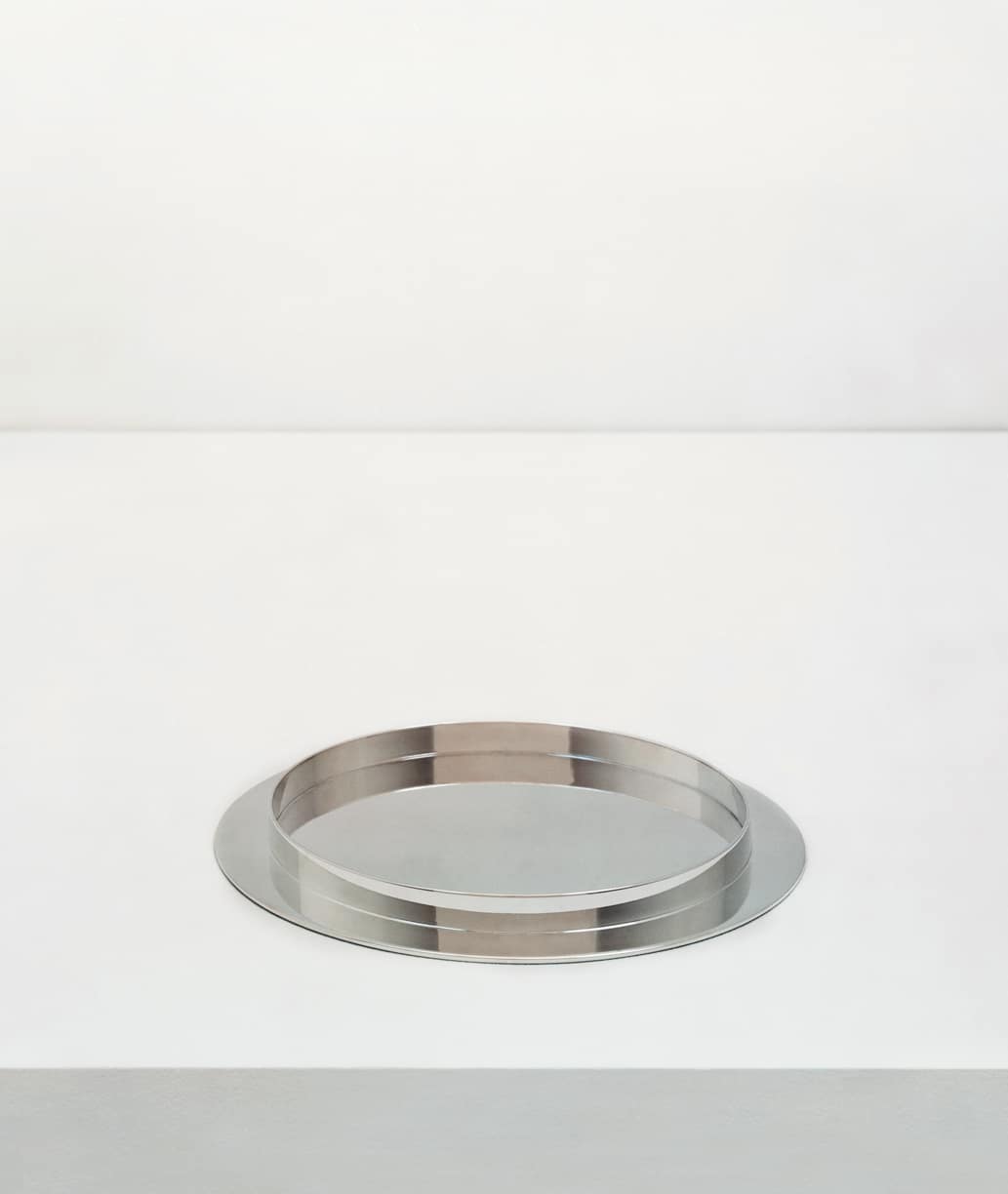 Dinner Service par Donald Judd
Heeding the specifications in the artist's concept sketches and technical drawings, housed in the Judd Foundation archives in Marfa, Texas, Puiforcat silversmiths fashioned his creations in sterling silver using traditional silversmithing techniques to ensure the level of precision considered the standard for Donald Judd's work.
The service includes eight complementary pieces - dinner, bread, soup, salad and dessert plates - as well as a round platter, a large bread plate and a cup. Configured in varying dimensions, these items form a complete dinner service.
Discover