Since 1820, tradition and innovation have shaped the history of silversmithing art de vivre within the House of Puiforcat. The House's legacy was forged under the auspices of a singular dynasty. Two centuries later, Puiforcat continues to exalt sterling silver through a demanding creative process steeped in rare savoir-faire.
19th century

1820- 1880: from cutlery to silverwork

Jean-Baptiste Fuchs established his cutlery shop around 1820 in the Marais district of Paris, a neighborhood known for its dense fabric of craftsmanship. He soon joined forces with his cousins Emile and Joseph-Marie Puiforcat, with a view to fitting out his workshop for the production of elegant cutlery and table accessories in both silver and vermeil. In 1857, Émile Puiforcat, newly at the helm of the company, registered the hallmark still in use today to certify the authenticity of Puiforcat creations: a pocket knife flanked with the initials E and P within a diamond silhouette.
Discover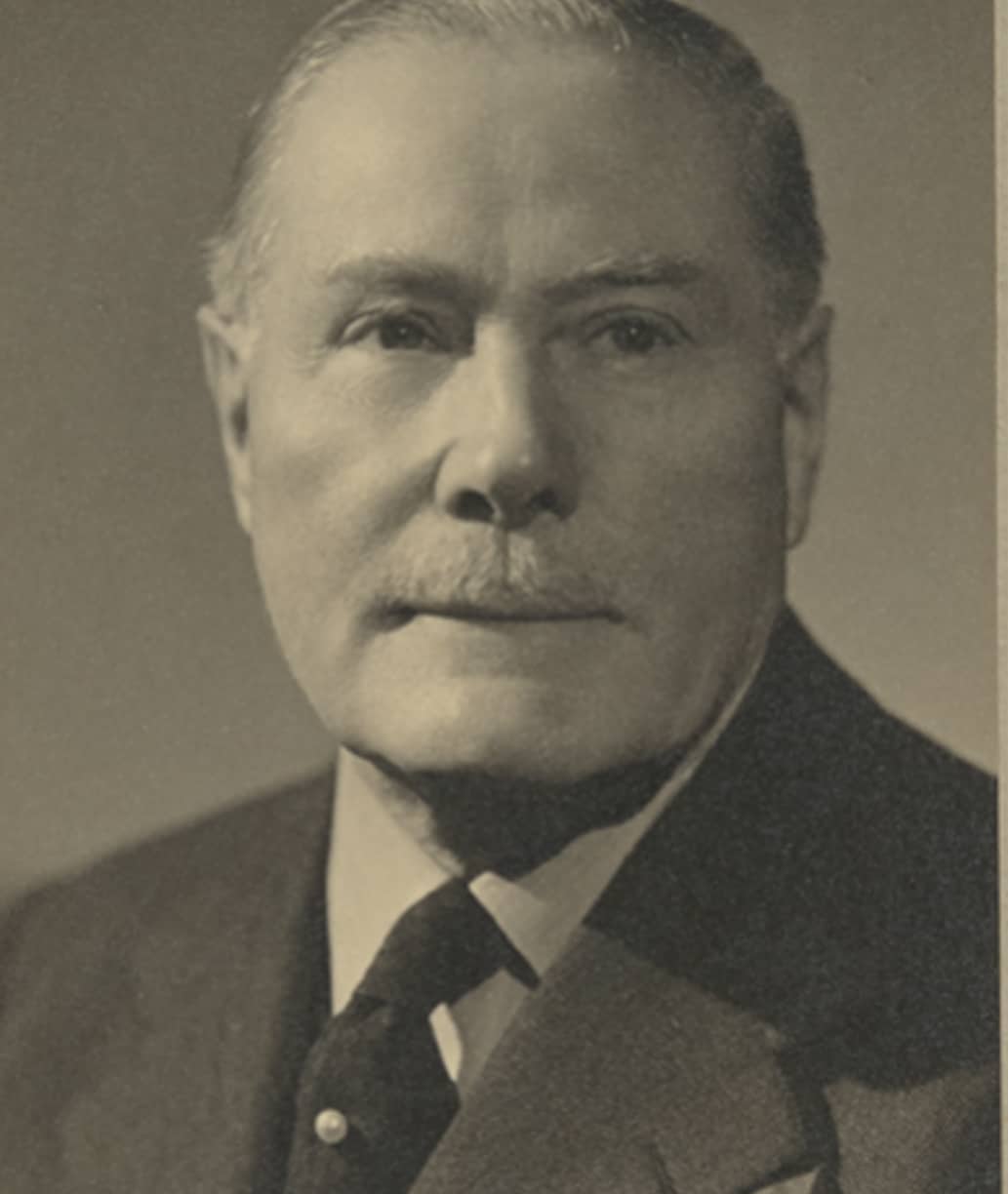 20th century

1900-1930: creating classic hollowware

Joining the family business in the late 19th century, Louis-Victor Tabouret (1867-1955), husband of Laure Puiforcat, helped stir newfound momentum. A passionate collector, he sought out the finest masterpieces by royal silversmiths of the 16th and 17th centuries, drawing inspiration from these treasures to enhance the catalogue of the "silver holloware" brand: tea services, soup tureens, elegant toiletries, etc.
20th century

1930-1945: Jean Puiforcat's Art déco revolution

The mid-20th century proved a watershed moment for the House under the leadership of Louis Victor and Laure's son Jean Puiforcat, who teamed up with his father in the early 1920s. A prolific creator and silversmith in his own right, he embraced the flourishing Art Deco movement, revolutionizing the aesthetics of silverwork. Architectural in design and devoid of any superfluous ornamentation, Jean's stylistic lexis ennobled functionality. His creations enriched the Puiforcat catalogue with a timeless avant-garde vision of Art Deco-inspired Haute Orfèvrerie.
20th century

1945-1990: the age of diversification

Puiforcat gained ascendancy in France and cast its gaze abroad. The House upheld its traditional savoir-faire while showcasing its exceptional legacy, a blend of classical and Art Deco stylings. Looking to appeal to a new clientele with a passion for art de vivre, the brand began working with new materials - porcelain, silver-plated metal and more - while partnering with creators including Alain Carré, Renan de la Godelinais and even Salvador Dali!
21st century

1993-present day: Designing the classics of tomorrow

Since being acquired by Groupe Hermès in 1993, Puiforcat has continued to perpetuate the close ties between craftsmanship and creation by initiating collaborations with top names in contemporary design. At the same time, it gives pride of place to its legacy by recreating Jean's Art Deco designs and Louis-Victor's classic heritage pieces. The name Puiforcat carries with it both a culture rooted in tradition and the hallmark of consummate creativity.
Discover