Following the tenure of Louis-Victor, his son Jean left an indelible mark on the history of the family House. Immersed in the wave of artistic renewal that distinguished the period between the two World Wars, he invented a revolutionary formal vocabulary that advocated matching form to function. Characterized by shapes reminiscent of architectural design, pure lines, meaningful simplicity, lack of embellishment and a tendency to mingle sterling silver and other precious materials, his austere, Art Deco-inspired style provided the foundation for contemporary Haute Orfèvrerie.
Jean Puiforcat vase
Geometrical purity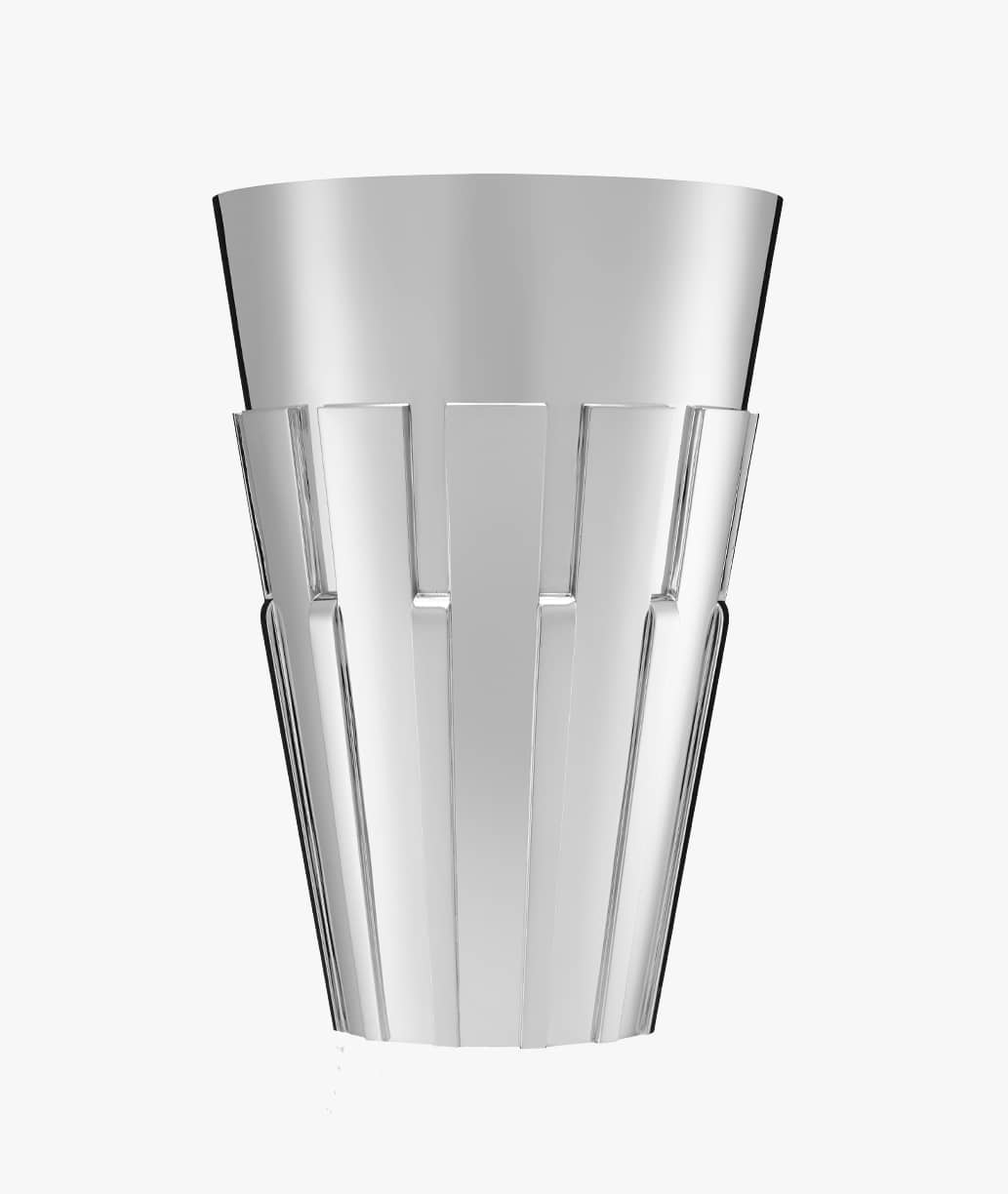 Pure curves. Strict angles.
This large vase illustrates the designer-goldsmith's passion for the hypnotic reflections of light on solid silver but also the new identity that he was able to infuse into classic goldsmithing.
The perfect angles of the stepped decoration applied to the base of the volume are achieved using the "ratchet" technique. After notching the back of the metal with a milling machine, the craftsman bends the plate and thus obtains perfect right angles, so characteristic of this new creative impulse.
Anglet tea and coffee set
Sterling silver & precious wood
Sterling silver &
precious wood
Designed in 1937 by Jean Puiforcat, this service in mirror-polished silver and rosewood wood is part of the stylistic logic of the master goldsmith's Art Deco works, marked by the study of proportions and geometric combinations. The set is made by hand in our Parisian workshop, according to the drawings kept in our archives.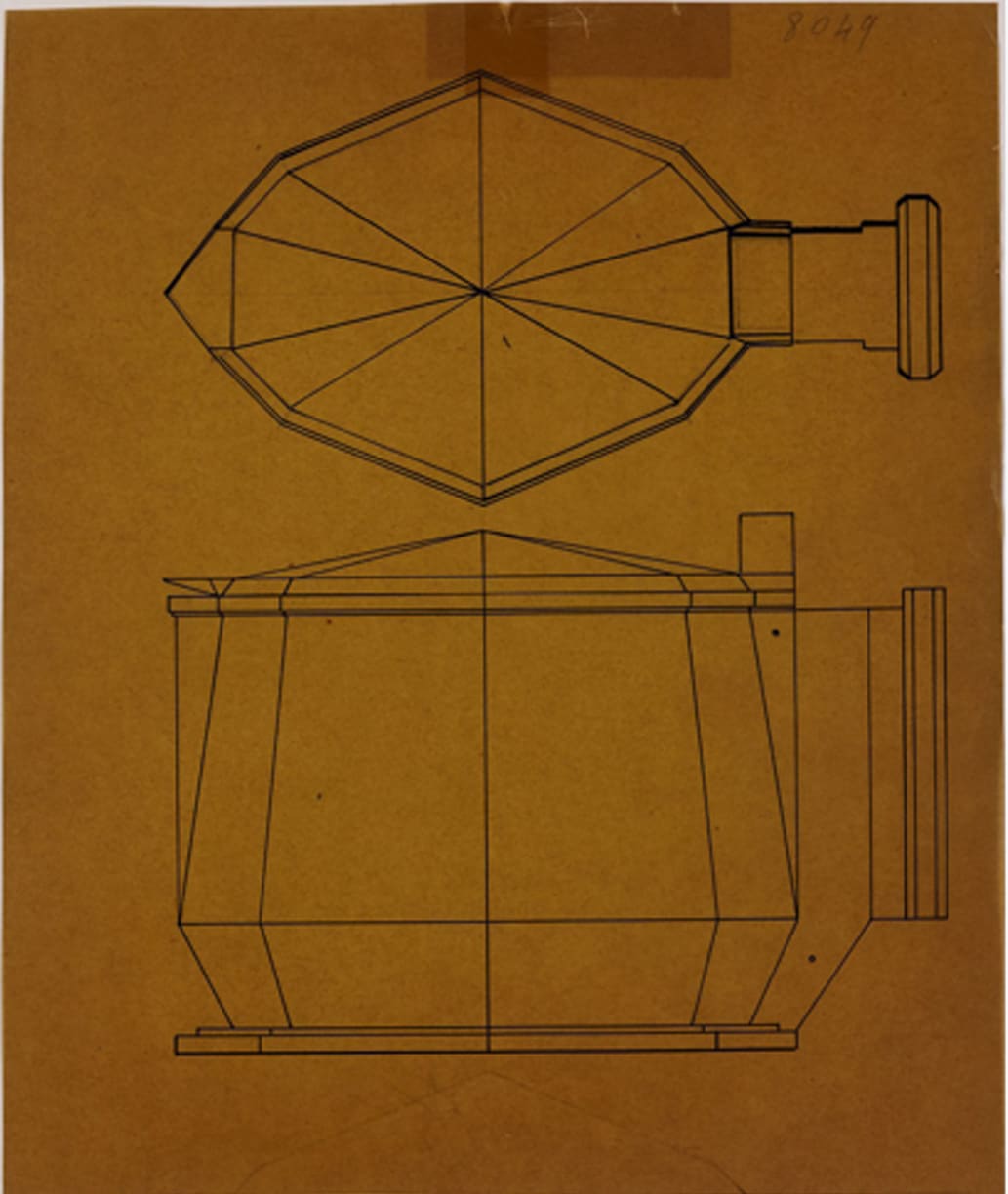 Absence of ornaments and faceted body.
This tea and coffee service is typical of the Art Deco style.
Jean Puiforcat, was very influenced by classical goldsmithing, recognizable by the use of facets: V-shaped cuts made on a sheet of metal in order to bend it and obtain sharp edges.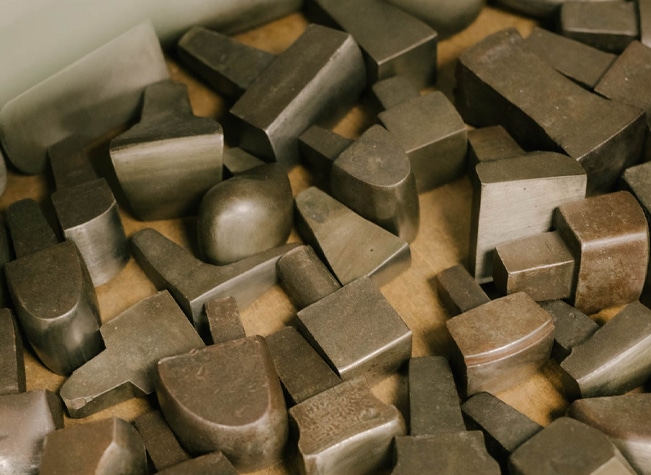 Jean Puiforcat lamp
Silversmith Sculptor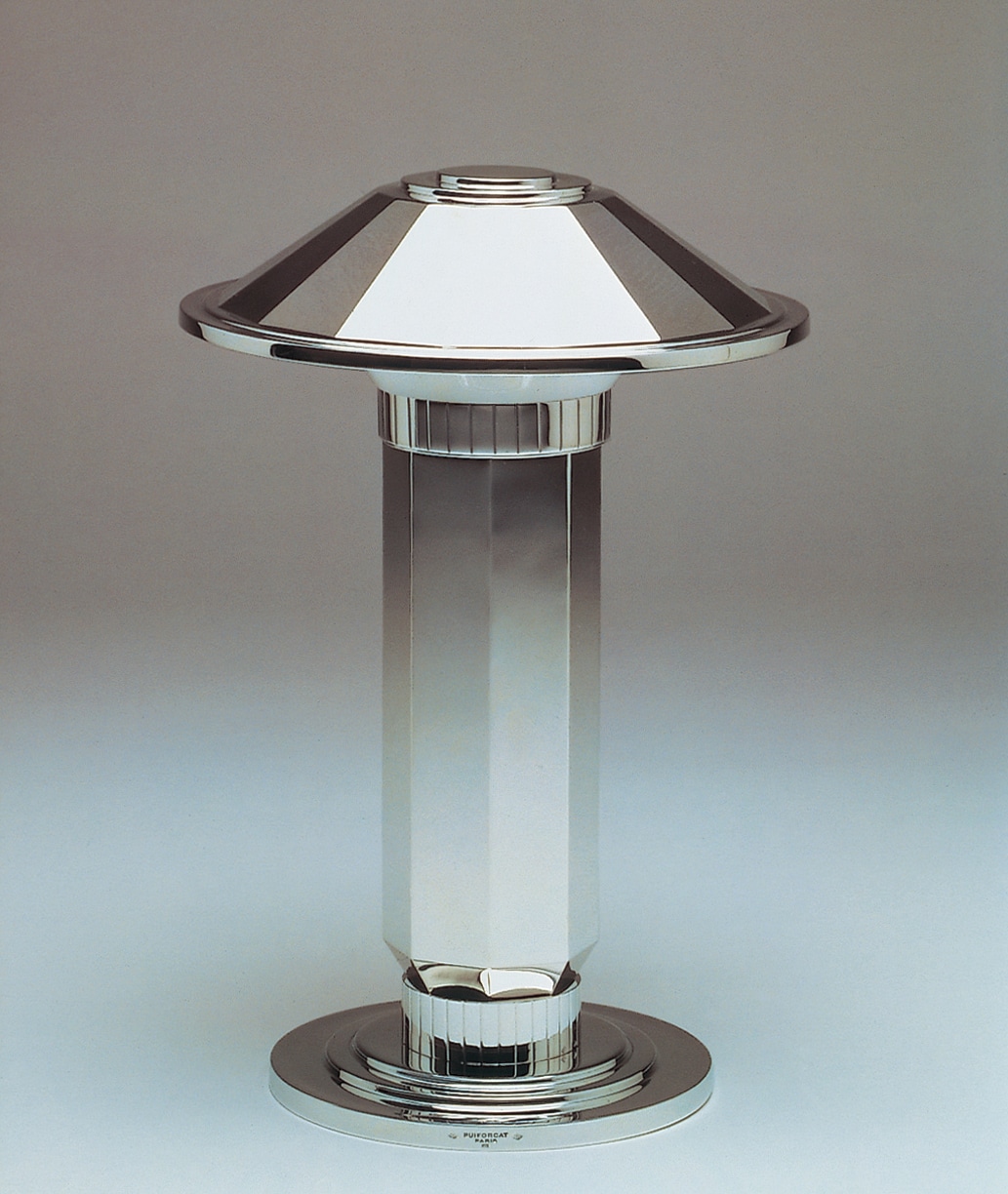 Created by the master silversmith in 1925 in a pure Art Deco style, this lamp bears witness to the spirit of artistic innovation of Jean Puiforcat. This reissue, entirely handmade by the artisans of the Puiforcat workshops, is made from 2 kilograms of mirror-polished solid silver and houses between its delicately faceted shaft and lampshade a light diffuser in natural white onyx.
For optimal functionality, the lamp incorporates state-of-the-art LED lighting technology. With the same design in faceted solid silver and onyx stone, a dimmer switch allows you to modulate the power and quality of the light by a continuous touch or to interrupt its emission with a brief pulse.
For any questions or information about our prestige pieces, please contact our customer service on +33 (0)1 45 63 10 10 or by email at matignon.puiforcat@puiforcat.com, our teams will be happy to help you.